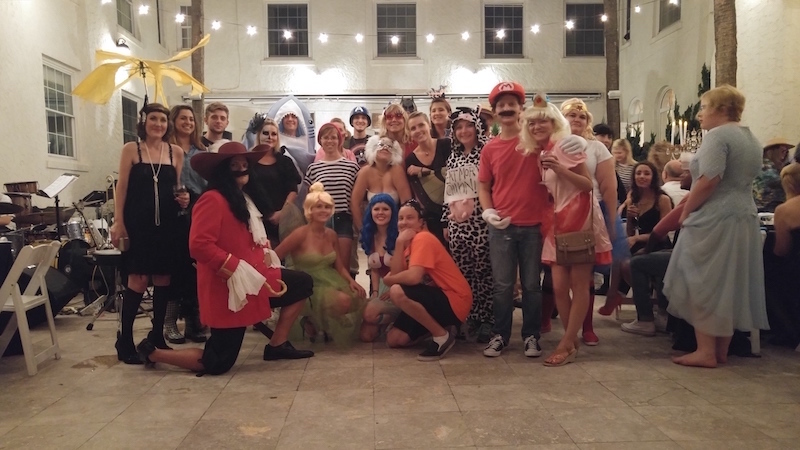 On a warm, October evening, super heroes, Disney characters, pilots, and cowboys alike made their way into Casa Marina in Jacksonville Beach. The old hotel, glowing gold in the setting sun, was the backdrop of NACE's 3rd Annual Halloween Costume Party benefitting the Live For Today Foundation. The result was a magical, musical, spirit-filled evening.
Climbing the old brick staircase, walking through the antique foyer, and stepping down into the courtyard allowed entrance into a timeless land. Characters from around the globe and across all ages filled the open-air venue. Elegant tables were outfitted with vintage candelabras to match the 1920's architecture. Dancers took to the floor as the band began.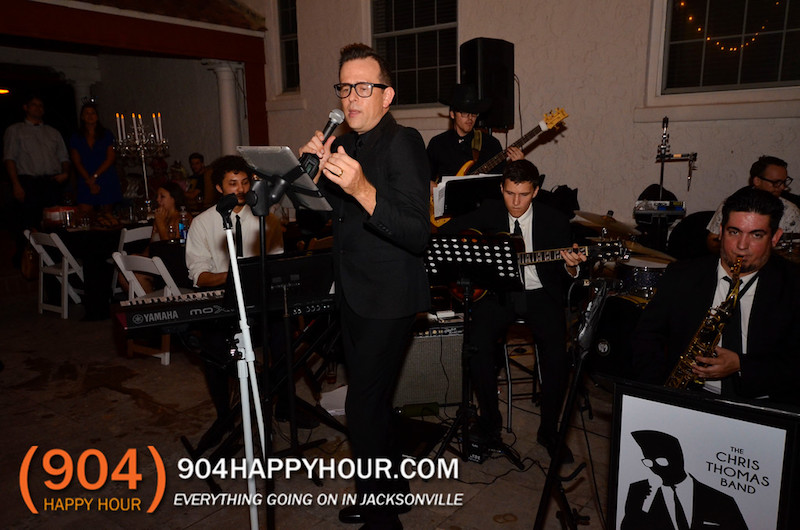 The Chris Thomas Band entertained guests and fit right in. The 18-piece big band shimmered under the stars and invited dancers with fun, classic covers such as "In The Mood," and "Fever." Many of Live For Today's members jumped in right along side the guests to get their groove on, while others caught up and enjoyed each other's company. While the band took a breather, Monarch Ballroom, in true spirit of the season, performed a Cha-Cha rendition of Michael Jackson's "Thriller." The crowd went wild and joined in!
After a couple of slow songs, everyone tuned in to hear a little more about NACE and the costume contest results. Tinkerbell and Captain Hook won the "Best All Around". The "Most Original," went to Katy Perry. Cat Woman took the title of "Sexiest," and very rightfully, Scary Clown was deemed the "Scariest." A raffle of donations from local businesses allowed for other attendees to take home some treats.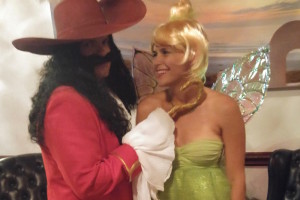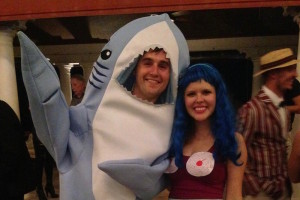 Finally, as the evening came to a close, Live For Today Founder, Todd, shared a little bit of his story and the foundation's purpose. The band wrapped up, guests dissipated, and Live For Today members said good-bye to each other while already anxiously planning their next encounter. Immeasurable thanks to NACE, Casa Marina, The Christ Thomas Band, and the community of Jacksonville Beach for such an amazing event!