Healthy Living Partnerships
We've partnered up with some of the best health & wellness facilities around northeast Florida to bring our Members free exercise and yoga classes to aid in their recovery from the effects of cancer treatment.
How It Works
As a Member of Live For Today, you can participate in free classes at any of our partner facilities. Please be sure to read the details of how, when, and where to attend classes. Remember to inform the facilities you are a member of Live For Today Foundation upon arrival!
Details on each partnership can be found below and for scheduling information please check out each Partner's website. If you have any questions regarding this program please contact Katie Pearsall, 586.206.3331 or katie@live-for-today.org.
Our Partners
Big Fish Power Yoga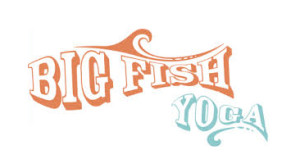 Big Fish Power Yoga is a yoga studio in Jacksonville Beach that practices Baptiste Power Vinyasa Yoga. It is a powerful, energetic and playful style with a strong emphasis on breath and proper alignment. There's plenty of room for beginners, intermediate and advanced students to be challenged in the same class. The room is heated (85º) to help cleanse the body and warm the muscles. They also offer non-heated classes for our Intro to Power Yoga Series and Basics classes.
No matter your age or level of ability, everyone walks away with a sense of accomplishment and empowerment. Be prepared to SHINE! The Power Yoga flow will torch your calories and cleanse your body, strengthen your muscles, and clear your mind. The dynamic mix of athleticism and spirit that is cultivated in each class will challenge you to step out of your comfort zone, unlock your hidden potential and live your own extraordinary life.
Location & Contact Info
Details
All classes are free to Live For Today Members (excluding Practice with Purpose classes)
Check out the schedule of classes and consider pre-registering to reserve a spot in the class
Upon arrival, tell the front desk your name and that you are a Member of Live For Today
Take a deep breath and enjoy!
Trinity Fitness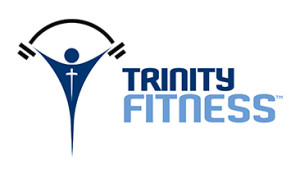 Trinity Fitness is a "boot camp" style workout with a focus on short but higher intensity exercises. Studies have shown this type of fitness training produces results faster and more effectively than the traditional lower intensity, longer time exercises.
The physical fitness part of most workout sessions includes roughly 20 minutes of strength exercise and cardio conditioning with an additional few minutes for warm up. Every workout is adaptable and scalable to your current fitness level so, whether you are coming in off the couch or in good condition there is a place for you at Trinity Fitness.
Though Trinity Fitness is opened to all faiths, denominations, believers and non believers the gym itself is faith focused and Christ centered.
Locations & Contact Info
Details
All classes are free to Live For Today Members
Check out the class times that are available at the location nearest you by visiting their website
Upon arrival, please sign in with your name, date, and which class you attended
Enjoy your workout and devotional!