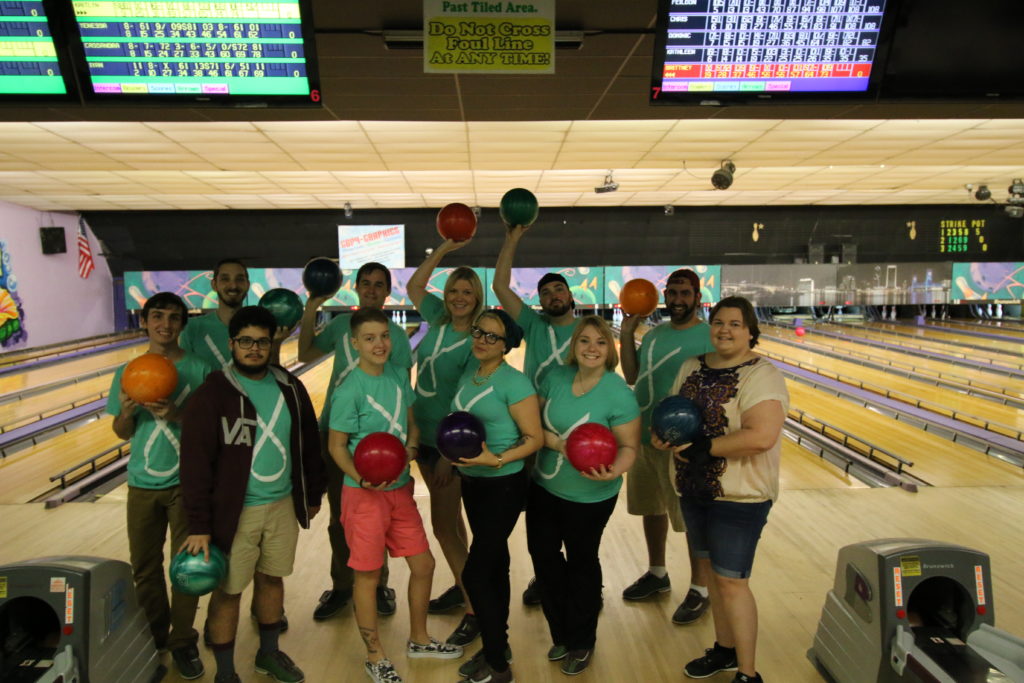 Gutter ball! Strike! Spare! Live For Today members tied up their bowling shoes and bowled their way through a few frames! The members teamed up and enjoyed a few games of bowling and some great food. While many of our activities are geared towards healthily living, or creating community, some are more laid back so our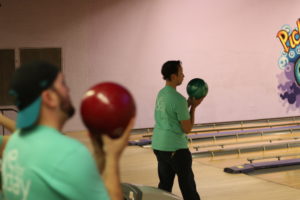 members can mingle and have a good time.
  The Live For Today members had fun getting to know each other and building relationships with people who understand exactly what they are going through. Many of our members were quite good at bowling and took it a little more seriously, others goofed around and laughed it off as they rolled gutter ball after gutter ball. By the end, no one was really keeping score as the members talked and laughed with each other .
As many members know, its not how you bowl, its how you roll.