Live for Today
Whether you are currently battling cancer or a survivor, we want to inspire you to live everyday to the fullest!
You are not alone and you are not just a cancer patient. Become a part of our community.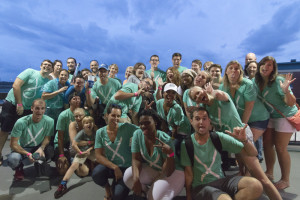 Membership
Live For Today is free to join for young adults with cancer ages 18 to 35. We are currently serving only the northeast Florida region. As a Member of Live For Today Foundation, you can take part in our programs, which offer you opportunities to try new life adventures, meet other young adult cancer survivors, and explore avenues to feel relaxed and rejuvenated. We believe you should look forward to new and exciting experiences throughout the entire course of your treatment, not just one day. When you join our community, you will be kept up to date with our upcoming group activities. We hope that you join now and start living for today!
Eligibility Requirements
In order to join Live For Today Foundation you must:
Have been diagnosed with any form of cancer
Be between the ages of 18 and 35
Be treated in or reside in northeast Florida
Join Today
You can apply to become a Member by completing the following secure application: