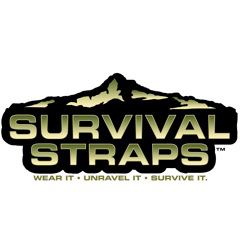 We couldn't be more excited about our recent partnership with Survival Straps®! This innovative company just created and launched an awesome new line of Live For Today Survival Bracelets™ and Key Fobs, and will be donating up to 25% of the proceeds to our cause, helping young adults with cancer to live everyday to the fullest!
Survival Straps gear can help you survive whatever life throws at you. This paracord gear is worn around the world as a fashion statement, but also as a symbol of strength, honor, and the greatness of American production. The products are all made in America from super strong military spec paracord which gives them a secondary purpose. In an emergency situation, unravel the bracelet to deploy the paracord to help get you out of a jam. Even better, if you do use your Survival Strap gear in an emergency situation, send them your story, and they will send you a new one, free of charge!
We love that this company encourages an active lifestyle and gives back to charities that they believe in. It's an honor to be teamed up with such a great brand and we are excited that you can now check out our brand new support page and order your own Live For Today Survival Straps gear here!