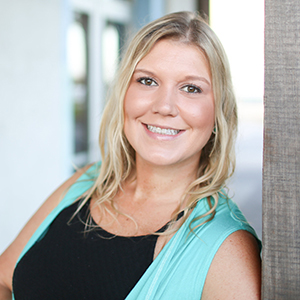 Kaitlyn Ash, President
Kaitlyn was diagnosed with Ewings Sarcoma (childhood bone cancer) in the summer of 2000 at the age of 12 and completed a year of in-patient chemotherapy treatments, along with major surgery to remove her tumor and one rib in her back. She has been in remission since 2001 and has been giving back to the cancer community ever since. From speaking engagements, connecting people and non-profits, and serving on boards for multiple non-profits and organizations both local and nationally, Kaitlyn has been completely immersed in the non-profit sector for the last 20 years.
Kaitlyn has a Bachelor of Science in Telecommunications from the University of Florida where she also studied leadership for non-profit management as an outside concentration, and served on the executive board of her sorority, Phi Mu Fraternity. Kaitlyn co-founded Live For Today and has been involved with the organization since inception. She loves being a cancer advocate and a mentor that our members can look to for support and inspiration.